2021 STUDENT VIDEO CONTEST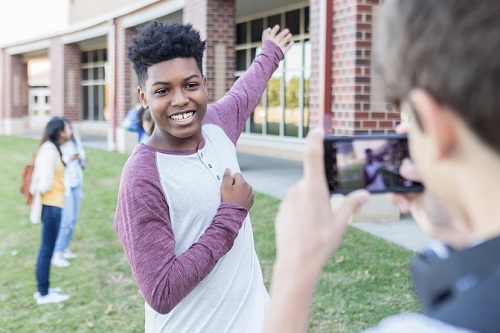 Congratulations to the winners, honorable mentions and all of the finalists!
Check out this playlist of all of winners and honorable mentions.
Here's a list of the winners and honorable mentions by category:
People's Choice
Honorable Mention -
The Grattix Box
by Maia Rodriguez and Olivia Frizzell, Vancouver iTech Preparatory
Clean Water Actions - Long Video (55 seconds)
Clean Water Actions - Short Video (25 seconds)
​Winner -
The Grattix Box
by Maia Rodriguez and Olivia Frizzell, Vancouver iTech Preparatory
BIPOC Filmmaker
​Winner -
In Awe
by Abby Cariño, Mountain View High School
Community Storytelling
​Winner -
Water and Life
by Shelby Inman, Henrietta Lacks Health and Bioscience High School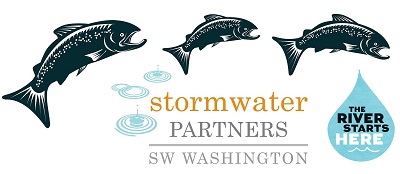 Prizes
One $500 winner and one $100 honorable mention prize will be awarded for each of the following categories.
Clean Water Actions Long Video - create a 55-second film on clean water actions to prevent stormwater pollution
Clean Water Actions Short Video - create a 25-second film on activities to prevent stormwater pollution
Community Storytelling - express your connection to water through cultural or creative storytelling
BIPOC Filmmaker - we want to hear voices from the BIPOC community! Choose from any category 1-3
People's Choice - get the most YouTube likes and comments for your film from any category!
Huge thanks to these local sponsors for their support and providing the prizes!
1. Clean Water Actions: create a video that shares everyday actions people can take for clean water. Choose from one of the categories below. Click on the links to learn more.
2. Community Storytelling: create a video showing your connection to water.
We all live downstream - what connects you to local streams, rivers and lakes
Be the change - highlight a volunteer opportunity or organization working to protect our waterways
Cultural connection - share a cultural story about the value of healthy streams, lakes or the wildlife found there
Videos must be exactly 25 or 55 seconds.
Timeline
Application deadline: May 20, 2021
Finalists notified: June 4, 2021
Deadline for finalists to submit MP4 files: June 11, 2021
Promote your video for People's Choice award: June 14-21, 2021 (voting ends 7:00 am 6/21)
Winners notified and press release distributed: July 1, 2021
Winning videos show at local film events: Summer 2021
Application Materials
FAQs
The contest is open to 6th-12th grade students in Clark County, Washington. Oregon Students in Multnomah, Washington, and Clackamas Counties, can also apply here.
Not exactly, find a list of eligible topics above. Choose one that's meaningful to you and read the factsheet we've created for that topic carefully.
There will be five prize categories and each will have a $500 winner and $100 honorable mention. Prize categories are: Clean Water Actions - Long, Clean Water Actions - Short, Community Storytelling, BIPOC Filmmaker, and People's Choice.
Video contest entries must be either exactly 25 or 55 seconds long to allow them to be used in Stormwater Partners social media campaigns.
Yes, each student may submit two entries. Please complete a separate application for each entry.
If you use music in your video, be sure to include documentation of the source and legal rights in your application form. Learn about YouTube's copyright policies and find out how to get free music.
Yes! However, you must also add subtitles in English. Learn more about adding subtitles to YouTube videos here.
Yes!
Review the provided topic information carefully! If your video contains inaccurate information, it will be automatically disqualified. Email us if you have questions.
Keep your video focused on the topic you choose.
Be sure to include a clear call to action.
Give your video a descriptive and attention-grabbing title. Think about what it would be called if it was showing in a theater.
Be creative! Choose a topic that's meaningful to you and think about unique ways to tell your story.
Stormwater Partners and The River Starts Here campaign are committed to the inclusion of diverse voices to work towards equitable environmental outcomes for all community members. We recognize that we must create space for Black, Indigenous and People of Color (BIPOC) students to amplify their voices to promote and engage in an ongoing diversity, equity, and inclusion dialogue that will lead to meaningful change. Furthermore, we acknowledge that many effects of environmental degradation have disproportionately impacted BIPOC communities and that the Portland-Vancouver metro region is built on the traditional lands of the Multnomah, Wasco, Cowlitz, Kathlamet, Clackamas, Bands of Chinook, Tualatin Kalapuya, Molalla and many other tribes. As such, we have created a student BIPOC filmmaker category to further these efforts of equitable environmental outcomes for all.
Previous Winners