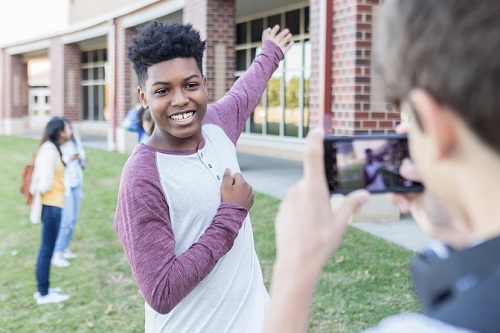 Check out the finalists' videos and vote for the People's Choice Award with your like, comment and view! The two videos with the most likes, comments and views win $500 and $100.
Quick links:
Background
Water is vital to our existence and we are all connected by water. Rivers and lakes are great life forces that sustain our iconic pacific northwest salmon, trout, and sturgeon, support wildlife and provide people a place to boat, float, splash, fish, and paddle. They are used for shipping goods and some are even used as a source of drinking water.
As cities and towns grew, they built storm sewer systems to move stormwater off buildings, houses and roads as quickly as possible. Today, water that used to soak into the ground flows across hard surfaces and down storm drains along streets, altering our natural waterways and increasing pollution. Storm drains usually lead directly to the nearest stream, carrying oil, grease, dirt, metals, pesticides, litter and bits of plastic are picked up along the way. This pollution is bad news for the water bodies that we use for recreation. It's also really bad for the fish and wildlife that need clean, cold water to survive. Imagine how you would feel if someone started dumping dirty water into your bathtub while you were using it!
These days, cities are doing more and more to help by adding vegetated stormwater features like rain gardens that help let water soak into the ground and trap dirt and certain other pollutants before it drains to waterways, but this still isn't enough. Everyone has to pitch in and help out, which is where you come in. Create a video about one of the themes below to inspire others!
Here's an example commercial from The River Starts Here campaign to get your creative juices flowing. Below you'll find a list of links about filmmaking to help you make your best video. By the way, the drain in this commercial was protected and cleaned after this commercial was filmed, so please don't put things in drains in your own film or try to remove a grate because they are heavy and dangerous.
Prizes
One $500 winner and one $100 honorable mention prize will be awarded for each of the following categories.
Everyday Actions Add Up Long Video - create a 55-second film on clean water actions to prevent stormwater pollution
Everyday Actions Add Up Short Video - create a 25-second film on clean water actions to prevent stormwater pollution
Community Storytelling - express your connection to water through cultural or creative storytelling in a 55-second video
BIPOC Filmmaker - we want to hear voices from the BIPOC community! Choose from any category
People's Choice - get the most YouTube likes and comments for your film from any category!
Huge thanks to these local sponsors for sponsoring the 2022 prizes!
Themes - IMPORTANT!
Choose from one of the eligible themesl below. Follow the theme links to learn more and find information that will help you make a great video that is factually accurate. You can also download this printable document with the same information as below: Topics and Resources (PDF)
1. Everyday Actions Add Up: create a video that demonstrates everyday actions people can take for clean water in one of the themes below. Short videos must be exactly 25 and long videos exactly 55 seconds.
Lower Transportation Impacts - offer ways to reduce pollution impacts from driving and maintaining vehicles
Plastic is Pollution - Reduce and Reuse - share ways you can minimize plastic pollution in our streams, rivers and lakes
Leave No Trace - show what 'Leave No Trace' means by demonstrating concepts for safe, healthy and respectful recreation
2. Community Storytelling: create a 55-second video based on one of the themes below.
Describe your personal connection to water following one of these prompts:

Why I'm a student for clean water
My cultural connection to water
I love my local stream/river/lake because...

Be the change - highlight a group working to protect our waterways
Timeline
Application deadline: April 24, 2022
Finalists notified: May 9, 2022
Promote your video for People's Choice award: May 20-26, 2022
Winners notified and press release distributed: June 1, 2022
Winning videos show at local film events: Summer 2022
Application Materials
Video Tips
Do not use stock footage and photos--we want to see your own video. Using copyrighted footage, photos or music will disqualify your video!
Use YouTube's Audio Library to find music or use something you've created yourself. Your school district may have audio files you could use, such as Sound FX. DO NOT use copyrighted music or your video will be disqualified. Note: there are many YouTube channels claiming to have royalty/copyright-free music. DO NOT use them as the music copyrights can change later and disqualify your video.
Clean your lens. Film in landscape, or horizontally, so your video is wider than it is tall. Hold your phone with two hands while filming.
Select your video recording quality settings to high quality, 24 to 30 frames per second, use 60 fps if you plan to slow down the video. Render your edited video to the highest quality as well. Finally, under your YouTube profile, go to settings and select the highest upload quality.
If using a free video editor, select one that does not watermark and will export to YouTube quality (minimum resolution of 720p). Your school may have video editing software or you can search YouTube for advice on best free mobile phone editors for IOS or Android.
English and other languages: You may narrate your video in English and use another language as subtitles or narrate in another language and subtitle in English. We encourage cultural perspectives!
Song parodies: Check out this educational parody of this original Mr. Sandman by the Chordettes for inspiration. Of course, you'd pick a more modern song!
Resources to help you make your best video!
FAQs - printable PDF here
2021 winners and honorable mentions
Check out this playlist of all of winners and honorable mentions.
2021 winners and honorable mentions by category: