Inlets and Outlets
Inlet and outlet pipes must be clear of blockages to allow stormwater to freely flow in and out of your facility and to prevent local flooding. Inlet pipes allow stormwater to flow into your facility. There may be more than one. Outlet pipes are where treated water flows out of your facility and into the public storm sewer or nearby waterway.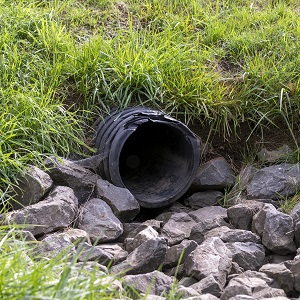 Where to find it:
Look for pipes where water comes in. Be sure to locate all inlets - your local jurisdiction can help. Your outlet is the last part of your stormwater facility.
When to maintain it:
Check inlets and outlets during the summer and fall. Maintain as needed to prevent blockages and allow stormwater to flow freely.
What you'll need:
work glove and PPE
shovel
weed eater
containers lined with trash bags
Tools you may need:
Before: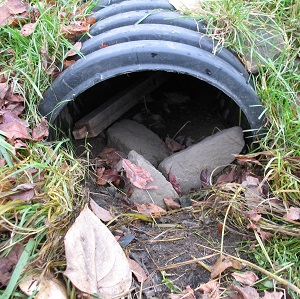 After: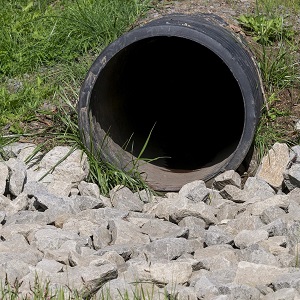 Step 1
Clear vegetation around the inlet or outlet to allow easy access for maintenance of pipes.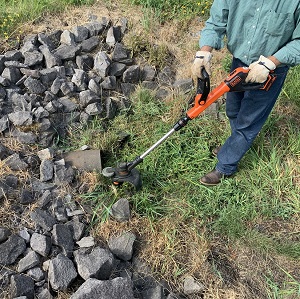 Step 2
If there is a grate, remove it. CAUTION: grates are heavy. Use proper lifting technique and get help if needed.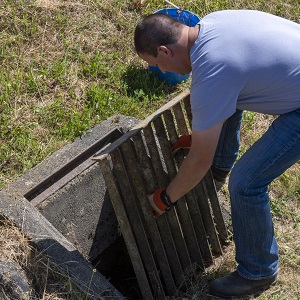 Step 3
Use a shovel to clear debris and sediment from inlet or outlet pipes and place material in the containers.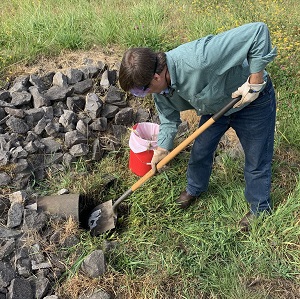 Step 4
Dispose of material in regular trash. DO NOT put in home compost or yard debris cart.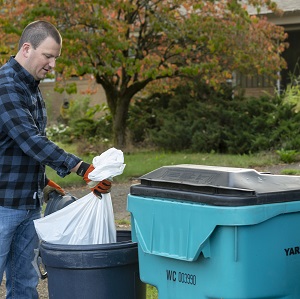 Stormwater facilities commonly associated with inlet and outlet pipes include: